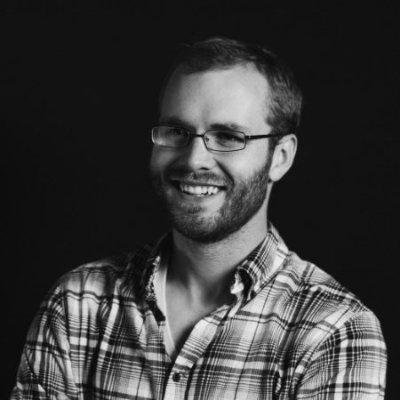 A Little About Me
I am a native Texan, born and raised in the Panhandle, and it is home to my family. I love coffee, and it inspires most of my side projects: See Hopper below. I love to blog, specifically about making things I have learned to make them more approachable to others. It's easy to do because they're things I'm passionate about: Rails, Vim, and Linux to name a few.
What I Do For Fun
I love coffee, and I've happily used it as inspiration for several(most(pretty much all)) of my projects.
Hopper | A Roasting Queue for Coffee Roasters
Hopper Details
Backend:Ruby On Rails, PostgreSQL
Frontend:Bootstrap
Testing:Cucumber, RSpec
Tools:Github, CircleCi, Heroku
For a coffee roaster, an order of coffee must be broken down from the bags sold to the weight of coffee to be roasted. Hopper does precisely that. It pulls orders from a Shopify store and breaks them down into the amounts of each type of bean that need to be roasted for the day, factoring in blend ratios and the weight loss that beans will have when they are roasted.
Coffee Brewing Calculator
Calculator Details
Tools:HTML, Javascript
Website:Shopify
Brewing coffee right is more than pouring water on coffee grinds, and the ratio of water to coffee can make a big difference in a cup of coffee. I built Evocation Coffee a brewing calculator on their website so that customers can be as precise as Evocation when brewing coffee at home. The calculator remembers the last value put in and changes all other values as you change measurements, i.e. ounces to grams.
Ruby on Rails Issues Team
Recently I joined the Ruby on Rails Issues Team. As a team member, I get to remove roadblocks for the core members and other contributors by reproducing issues, finding their root, and seeing if old tickets are still relevant. It's not stuff that will get me on the Contributors graph, but it's how I can make the biggest impact while learning about the cracks that need filling in Rails. You can see my submitted pull requests here.
RailsConf 2017 Talk
In 2017, I had the opportunity to go to my first tech conference and also give a talk about Perusing the Rails Source Code. It was a fantastic experience and something I plan to do many times over again.
Websites
I have had the opportunity to build several Wordpress sites both in my role at Expio Consulting and on the side. From January 2013 to July 2015, I also provided SEO services for over 30 clients.
"You were a big part of these successes. . . WRCA, WhitneySmith, and Star Wellness, all with impressive results from 2014-2015. WRCA had 40,000 clicks from Organic(Search) in 2014. Over 85,000 in 2015!" - Joshua Godsey, Operations, Expio Consulting
Spotlight: Guetho Texas BJJ - Site and SEO
Site Details
Hosting:Bluehost
SEO Focus:Local Listings, Reviews
Analytics:Google Analytics, Search Console
Guetho Texas BJJ was started by a Brazilian named Rafael who came to Amarillo to teach Brazilian Jiu Jitsu. It's a less flashy studio than other Martial Arts studios and more of a place for the BJJ community to get together and practice. Rafael had to return to Brazil, so it is now run by a group that decided to keep it running. They went from only a Facebook presence to a new website and the lead in local rankings for Brazilian Jiu Jitsu.